Shahrukh Khan is coming up with his new flick "CHENNAI EXPRESS" directed by Rohit Shetty. The movie is releasing on 8th August 2013. Shahrukh Khan considers himself a super star and king of Bollywood, and it is not baseless. He has given many hits and some really collectibles like DDLJ, Raju ban gaya Gentleman, Yes boss etc.

The story is about a man who is fulfilling his father`s wish to immerse his ashes in holy waters of rameshwaram. En route he meets a woman and so goes the story. The story seems to be dull and shahrukh khan with all his gimmicks is looking forward to make this movie another hit. With the help of numbers, I am trying to find out the outcome of this release.

This movie will be released on 8th August 2013. It totals to 22. The total of CHENNAI EXPRESS is 56. The date when summed up gives 4 and the name when summed up gives 2. The total of name of SHAHRUKH KHAN is 42 which gives us 6 when further added.

Number 22 is not a lucky number so is 56. The number 42 is also not a strong number in numerology. We know that shahrukh khan is a very big personality who does have many hits to his credit. Saturn rules the release date 8, which is a universally delaying planet. The year total is 6 which is the total of shahrukh Khan`s name.

This movie is not going to earn expected amount, in India, is indicated by the numbers though it will be a hit. Both are different things. Shahrukh Khan will only earn criticism from this movie. The movie will be high grossing in western world.


Powered by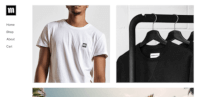 Create your own unique website with customizable templates.