Leo 2014 Horoscope

Leo 2014 Horoscope (Vedic horoscope/ Ascendant sign based)

Magha, poorvafalguni, Uttarfalguni are the constellations ruled by Ketu, Venus, Sun respectively in this sign. Leo natives are broad shouldered, Majestic in appearance, have strong bones and are authoritative. They are possessing religious bent also and also bent for arts, literature, music, Drama and gambling.

Family Horoscope 2014

In the beginning of the year, there will be problems in the family. There will be expenses on children. They may fall sick seriously and give you mental agony. But later on things will improve and there will be harmony. You will be able to give time to family and enjoy quality time with them. This is a good year for family life on the whole.

Health Horoscope 2014

Health is not going to be a major trouble this year. You will enjoy sound health but you should take care of arms, backbone, thighs and lower abdomen. These are the areas that can be affected but the impact will be minor and will not be a cause of major trouble. Also, you will be getting problems in the head also.

Love Horoscope 2014

This is a good year for such pursuits. After march you will meet your match definitely and there are indications that it will be for long term. Married couples will have discord initially but after march there will be understanding and harmony in their personal lives. It is a good period to express yourself and read the rewards of proper speaking.

Career Horoscope 2014

Businesspersons will do many long distance travels for work and those in jobs will also come up with good reports of their performances. This is a promising year career wise and you should take benefit of it. In any sector, you will be flourishing only this year. What you need is to make correct decisions and meet the right persons. There will be a cloud of conspiracy behind your back but you will overcome it .

Money Horoscope 2014

If you are into speculative trades then you will surely mint money no matter what the condition of market in all happens to be. After March the time is positive for you till November 2014. You can possess immovable assets this year in the second half.

Education Horoscope 2014

Students will be performing well; those in medicine, engineering, and management will perform finely. Others will also do well. For Leo, education is a very promising prospect this year. So keep focused and enjoy the benefits.


Powered by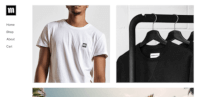 Create your own unique website with customizable templates.