Mercury will be transiting to Scorpio on 1st December after long stay in Libra. Scorpio is a sign ruled by Mars who is neutral to Mercury. This stay will be regular of 20 days and 20th December late evening it will transit to Sagittarius to wish farewell to 2013.

Planets with shorter transits are not counted for much in mundane astrology as they leave the constellation and sign soon but in reality they exert their results more prominently. Mercury rules houses 3 and 6 in kaal purusha chart, which stands for courage, communication, negotiations, law, enemies, servants, younger brothers, maternal relatives, pets etc. In December mercury will be moving in constellations of Jupiter, Saturn, Mercury, ketu and Venus in which it will transit on 29th December .

We expect following results of this transit of mercury in December 2013:

1) ARIES: The first part of the month will not be fruitful; you will have to wait until last of December to gain positive results. There will be discussions and negotiations but nothing solid will materialize, as in the middle of month there will be sudden obstacles. Speculation will be good only after New Year. Keep check on expenses and do not but costly gadgets, wait until 2014.

2) TAURUS: You will be having good time with family, friends, at work in the initial part of the month but later it will not be so good. You will have a happy new year to celebrate after some difficulties. Children will be source of happiness and do not speculate after 20th of December.

3) GEMINI: Mercury rules this sign but planets gives more prominent results of the houses owned by the lord of constellation in which the planet is transiting. Some of you may change their job or get promoted in the last part of the month. There will be talks initially and there will be unwanted hindrances but in the end, you will make it. Marriage or finding a new partner is also not ruled out this month.

4) CANCER: This is not going to be a good month till 20th. You will not be happy, things will be delayed, and expenditures will be on rise. It will change for good from 20th and you will have good time after that. There will be problems in personal life. Later, work will also improve and other things too. Just have patience.

5) LEO: Personal life will be source of grief for some time, later you will move on and enjoy life as it comes. You will have gains from friends; you will have your wishes fulfilled to an extent. Work front will also be great for you and you will have a good New Year celebration.

6) VIRGO: Your ascendant lord is transiting in 3rd house then will move on to 4th in the aforesaid constellations, you will have surprises this month, it will be better to postpone any new plans or decisions till January as there is no sign of completion, instead you will face obstacles and hurdles. Mercury will be giving you events related to your mother, home, communication gadgets, computer, and fever and disease of short duration. Be careful as you may have a bad computer this month or losing your cell phone or pen drive is indicated for you.

7) LIBRA: Take care of your health, there will be new purchases and you could buy costly ornaments. Except health there is not much for you in store this month as negativity so enjoy the winter and new year. You are on for a long trip or vacation also this month.

8) SCORPIO: There will be happiness, gains, joy this month. Health will be giving slight problems but not much to worry. You will be travelling places, communicating with old friends and making new ones in new lands. You will be looking for people to share your inner feelings, you should keep your head cool as it may backfire for you.

9) SAGGITARIUS: You will be having good time, food, frolic, and short travels. There will be some new electronic item coming into your home. Children will be taking up your most of the time and personal life will be good. There is a trip with family to your inlaws or your spouse might go for a few days to see them.

10) CAPRICORN: You will be having increased expenses and medical expenditures also this month. There will be gains and work front will be progressive. Personal life will be normal. You will be doing religious deeds also and will visit temples of Lord Ganesha or lord Vishnu.

11) AQUARIUS: You will be having satisfactory work performance, increased expenses, and losses beyond your control. You are looking to express yourself to someone and not finding it. In the the mid of December you are likely to find such person. Your wit and humor will win you some friends this month.

12) PISCES: You will have problems in eyes and teeth, cough cold and headache will also give you trouble. Work front will be good; you will get good company at work/ business. There will be ceremony in your home; you will be performing religious acts also this month. Personal life will be normal.


Powered by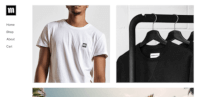 Create your own unique website with customizable templates.