Last month I had said that when mars will enter cancer, there will be accidents and mass deaths. We saw the happenings in Bihar and Syria. Month of September has major influence of Rahu and Jupiter. One is the most benefic of all and the other is just opposite. So we will be witnessing Pakistanis violating the ceasefire and getting killed in return by our brave soldiers. There will be tortures on females like gang rapes, acid attacks, and suicides. India will see further declination of its moral values and financial values. There will be clashes between different sects of people and the person presently heading the nation will face further defamation, whatever is left of it. Evil will be winning over good for the worse of humanity again this month in nutshell. Religious Gurus need to be careful with their religious acts otherwise, there will be very bad results for them. People will be caught red-handed taking bribes of large amounts and will remain scot-free.

Worldwide there could be serious issues regarding democracy and some major powers may assert their pressure on smaller countries and their rivals with ammunitions to bend to their way of life. The dates with special marks and a day before and after need to be watched for all such happenings.

Natives will also have their share in this month as planets affect all-same way depending upon their natal horoscope and transits. Let us see what the possible outcomes are this month for us:

1) Aries: The ascendant lord is debilitated in watery sign and will be travelling in stars of Jupiter, Saturn and mercury. Aries people will not have good time this month. Effect of Saturn rahu combined on mars will make you aggressive, irritating, losing control very soon and thus creating problems for self by self. You need to be cautious and cool this month. Personal life will be bad so will be the relations with friends and coworkers or in your community.

2) Taurus: you will be thinking more of recreational activities. Your health will not be good and if you have pets, they will also be suffering. You will gain wealth and spend it with free hands. There will be celebrations in the family and new members can also come to increase the family size. There will be misunderstandings with the partners so you need to be careful when speaking something.

3) Gemini: You will have travels and there will be public interaction this month. Health of offspring will give troubles but will be under control. Your father may meet with accident or spine pains this month. There will be lack of pleasures largely and women folk will bring sorrow to you. You will achieve your goals by your own efforts.

4) Cancer: This will be a good month for you. You will be getting unexpected success and favors from others. Wealth will be gained by your own efforts and there will be expenses to drain the gain. You will need to be clear in your communications with others as there is every possibility to be misunderstood. Don`t be lethargic.

5) Leo: A good month throughout for you, you will be involved in religious activities and moral upgrading of self. Success will come easily this month in all your endeavors. Relations with younger siblings will not be good and it will be your fault and not theirs. Long travels will not be fruitful.

6) Virgo: Dual, Earthy sign of dual and fast moving planet mercury always keeps the native in several thoughts and thus actions are minimized. There will be quarrel and chaos in family and maternal uncles will cause problems to you. Hope of gains will be very high but will not be fulfilled easily. September will bring for you, sudden bad news from all aspects. There could be miscarriage to pregnant women and some will decide to abort the baby.

7) Libra: you are riding high on the horses of aspirations. It is good indeed, but there is an end to everything and it will be better that you become aware of the reality around you. It is not necessary that people who favor you are your well-wishers only. Many of you are going through legal issues and many are preparing . Remember, lawyers need money so they prolong everything. Family life is bad and will go to worse. Gains are there but with natural drawback of drains, so better don't count on them. They will vanish.

8) Scorpio: Health should be your first priority. Other things can come later. Do not spend on luxury and opposite sex for physical or mental pleasures otherwise you may get defamation or disease in return. Remain cautious during the month from servants, relatives etc as there could be some conspiracy against you. Do not eat outside food much.

9) Sagittarius: You will have very nice month ahead and will have mental and financial peace throughout. You will be successful in all your endeavors and will do savings also. You will have things coming your way easily, without much effort. You will do religious travels with family and there will be celebrations in your home. Your father will also see a good time this month. Professional front will also be good and you will make progress.

10) Capricorn: You will be working hard, good combinations for professional progress but desired results will be coming only after September. Personal life will be troublesome. You will have misunderstandings of all sorts leading to skirmishes. You are prone to STD`s also so please be careful. Take care of your health. Do not run after sensual pleasures. Focus on work should be your first priority.

11) Aquarius: This is the mooltrikona sign of Saturn and the most unfortunate sign. Month will go in religious travels, thoughts, and severe mental tensions. Be careful with eyes and brain. Don't take any tensions and remain focused. No harm is going to come. All in your thoughts, so be relaxed. By month end you will get good news.

12) Pisces: There could be change of place, Long travels for wastages. Loss in travels is there for you and diseases are waiting. Be away from all kind of contagious places and people. Finance will be weak and so will be health so prevention is better than cure. Relations with friends will also go bad and in legal issues you will face defeat.


Powered by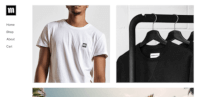 Create your own unique website with customizable templates.