On 20th June 2014 around 1 am, the most benefic considered planet Jupiter will transit to Cancer, it sign of exaltation. It debilitates in Capricorn. Every planet debilitates in the seventh sign counted from its sign of exaltation and vice versa. Jupiter creates one of the panch mahapurush yogas called "Hamsa" yoga when he is in his sign of exaltation, own or mooltrikona sign IN an angle from the ascendant. Jupiter takes around a year to complete its transit in a sign , this is the reason that when astrologers foresee an incident happening in an year, they take the transit of Jupiter as its basis for timing of the event many times.

Cancer is a watery movable sign consisting of constellations punarvasu, pushya and ashlesha ruled by Jupiter, Saturn and Mercury. Moon is friendly to Jupiter and vice versa but the rest two are not friendly to moon or Jupiter. The general effects on the natives would be:

1) ARIES: There are chances of gains of property, vehicles. You will be having religious activities at your home, there will be long and wasteful travels, old diseases may see some cure to an extent. Work front will be good and progressive. There could be gains by sale of immovable assets. You may find yourself in some legal trouble.

2) TAURUS: There will be marital peace; many of your tasks will be accomplished this year. There are chances of sudden good news coming to your ears. Luck will be favoring in many hidden ways. You may fall in some platonic relationships and may think to move ahead with it and tie a knot. Businessmen will have good gains this year. There will be a need to control eating habits and particulalry sweets and fats otherwise cardiac help may be required. You interest in extracurricular activities will increase and liking for music and films will be there.

3) GEMINI: The coming time will be equally good for natives in Job or business. Good progress will be there. There will be attainment of name fame and popularity in your circles. Promotions are also promised. Increase in family members is also indicated. Some hidden benefits also await you. Overall good year in matters of family, profession and health.

4) CANCER: Jupiter is considered to be a very powerful in ascendant because it aspects 5,7,9 houses from there. It is also ruling your houses of debts and luck. From quick glance it seems very positive but there will be marital problems to many of you. You will be getting promoted and rewarded. You may head some team or organization depending upon your social circle. Expenses will be beyond control and pinching for you. Abroad travels are also indicated. You will feel, throughout the year, a divine blessing bestowed upon you which will guide you properly. All you need to do is that just listen to what your inner self is telling you.

5) LEO: You will face problems of many kind, but all will be sorted out easily and you wont be disturbed much about them. The major issues will be related to the legal matters and family matters which will disturb you most this year, strictly from this particular transit angle. You will feel dejected many times but since you are a fiery fixed ascendant, you will move on and will win in the end. You will have new friends, job change, new enterprise to begin, and purchase of property, land etc this year.

6) VIRGO: You may go for a new purchase of immovable asset this year. There will be gains from partners and spouse. There will be marital peace and happiness. You may have a new affair this year which will not long for much time. You have very high probability of being cheated by your own relatives or known people. Wrong decisions will make you repent later. Later, there will be good gains and progress and overall happiness. Jupiter will be fulfilling many of your wishes before transiting to LEO.

7) LIBRA: You will be getting famous this year by your communication skills; there are many chances of your losing a court case. There will be much rift in marital life. You will have material gains this year. There will be new romantic relationships developed and continued for long. You may change your profession this year and also there are abroad travels indicated for you. You will be affected with some chronic disease this year so take care of your health.

8) SCORPIO: Many of you will be celebrating love marriages this year. Family life will be very good for couples. You will perform well in performing arts and entertainment, music etc. The natives of this ascendant will make a name for them worldwide. There will be liking for Ice creams, chocolates, sweets growing in you. Females will deliver female babies this year. Your vocal chords will be working hard this year and you will impress many by your oratory capabilities. Luck will be very much by your side; this is a good year for making major career, education changes as they will prove correct in the long run.

9) SAGITTARIUS: This will be a year of obstacles initially but later things will improve suddenly so just have patience till Jupiter crosses its own star in transit. There could be legal troubles due to joint properties or old properties, you may get delayed compensation of policies, mutual funds etc. You may face some serious defamation charges against you. You will feel getting choked because of things not reaching their desired ends. Slowly, things will start to fall into place and you will be happier person. People may try using black magic against you or other such dirty tricks. It will be wiser to not to entertain strangers more than required. In the final phase, you may quit job because there will be more lucrative offer waiting because of other person leaving that position suddenly.

10) CAPRICORN: This is going to be a wasteful year initially, losses, marital disharmony, separation for many, foreign travels with no strict purpose etc. You will later have better time with gain of wealth, self confidence, and increase in family size. There will be popularity, your efforts will yield good results, luck will be favoring and stomach will be giving lots of problems all the year round. There is no sign of any chronic illness except melancholia. You should remain in your circles, less retrospect and it is a good idea to trust others as long as your privacy is not breached in.

11) AQUARIUS: There are gains from legal matters, stomach will be burdened with fats and oils, to stop it; you need to control your dietary habits. Some elder person`s demise can upset you mentally. Backbone will be giving small aches for which you don't require medication but inculcate habit of regular exercise. There will be progress in work field and you may find a new life partner this year. Stop trying to make people think your way as it will not happen, No one understands you because of your own introvert nature and less belief in others so if you want to make things easier then open up yourself to the people and let them know your inner self. Overall this will be a good year for you from all respects. There will be gains from hidden and unexpected sources this year in plenty.

12) PISCES: You will get many favors from higher officials and your network will grow a lot, if you are doing insurances then this year could be very helpful, also if you are running some NGO. Job will be changed and you may start something more apart from your main course. There will be lot of self confidence and positive thinking, religious inclination and there may be initiation of some mantra practice, from your Guru, in you. Tooth and gums will be taking you to the dentist off and on. You may be appointed assistant to a higher authority. What you need is control on your ocean of thoughts and streamline it into hard action.


Powered by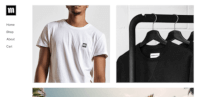 Create your own unique website with customizable templates.